Our People
Kirby Redwood, BA, CEC, MA, MBA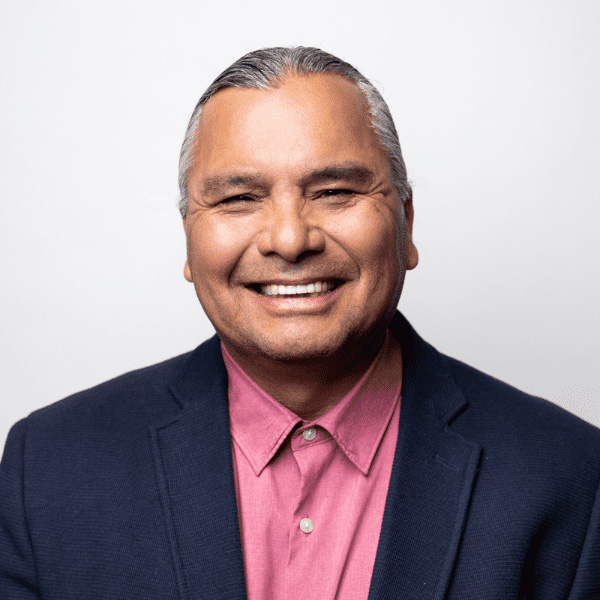 Kirby Redwood is Saulteaux-Cree from Cowessess First Nation and has called Moh'Kinsstis (Blackfoot for "the place where the two rivers meet", the Bow and Elbow rivers) his home for over 45 years. Serving as a professional and volunteer in the social services sector for over 30 years, Kirby is a recognized and highly esteemed leader within the sector. He has experience in the areas of children services, adult education, cultural initiatives, and social services. Holding a BA in Justice Studies, MA in Leadership and MBA, Kirby values the role of formal education and the possibilities this path offers in relationship to his traditional ways of being. Kirby explains, "when we create ethical space between Indigenous and Western ways of knowing, we open the doors to personal and community wellness."
As the Chief Executive Officer of Miskanawah, Kirby takes great pride in being part of a learning organization that participates as an agent of social change, creating opportunities for the voices not always heard… to be heard. A name that was gifted to the organization in ceremony by the Elders, Miskanawah (mis-con-a-wa) is Cree for "many little roads and paths." As its name implies, this approach guides individuals and families in building pathways to and within the community, strengthening their natural supports, and engaging in healthier ways of living.
Through Royal Roads University, Kirby obtained Graduate Certificates in Executive Coaching (2012) and Change Management (2016). Since this time, he has worked to create and encourage a coaching culture within his workplace and community. Kirby is motivated daily by Peter Drucker's words, "The task of leadership is to create an alignment of strengths that make the weaknesses of an organization become irrelevant" and "Culture eats strategy for breakfast". Kirby believes when organizational culture acknowledges and embraces change as the only real constant, this creates space for extraordinary outcomes.


GOVERNANCE
Miskanawah is overseen by a volunteer Board of Directors committed to achieving stable growth while maintaining our roots.
David Bruce Randall, Chair
Jennifer Findlay, Vice Chair
Daniel Rochon, Treasurer
Alex Montiel, Secretary
William Dickson, Member
Robert Grier, Member
Lana Garcelon, Member
Robert Hamilton, Member
Jay Gerritsen, Member
Katelyn Lucas, Member
Virginia Baescu, Member
To view the organizational mapping, click the following link.
Organizational Mapping